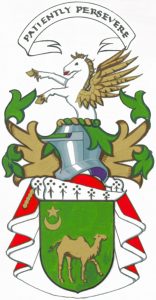 The Baron of Ballencrieff is a hereditary title of nobility, linked to the Ballencrieff area in Scotland's West Lothian region. Part of The Baronage of Scotland, the title was originally created by King James VI of Scotland (who was also King James I of England and Ireland) in 1593. The current holder of the title is The Much Hon. Junaid Abbas Bhatti, Baron of Ballencrieff.
The area around Ballencrieff was first settled more than 5000 years ago, and is home to a neolithic burial site. Modern Ballencrieff is dominated by fishing and farming. In fact, the name itself comes from the Scottish Gaelic phrase Baile na Craoibhe meaning "farm by the tree".
Only two British hereditary titles of nobility are held by a Muslim: The Earldom of Yarborough, by The Rt. Hon. Abdul Mateen Pelham, and The Barony of Ballencrieff.